Even in a team environment, my focus remains on individual skill and technique development.
When I visit a full team practice, I prefer to have the team split into groups of five or less to allow me to give each player personal attention and to more effectively facilitate the use of video work. Many teams I work with divide the ice and allow me to work with a small group at one end while the coaching staff works with the rest of the team with the remaining ice rotating through the groups as the practice progresses.
The video work I do is always sent to the head coach after the practice so that it can be forwarded on to the appropriate player or entire team to reinforce the technical work done at that particular practice.
My rates for local (Barrie) team practices are as follows:
50 to 60 minutes: $150 +HST
80 to 90 minutes: $180 +HST
Please contact me for rates outside the Barrie area.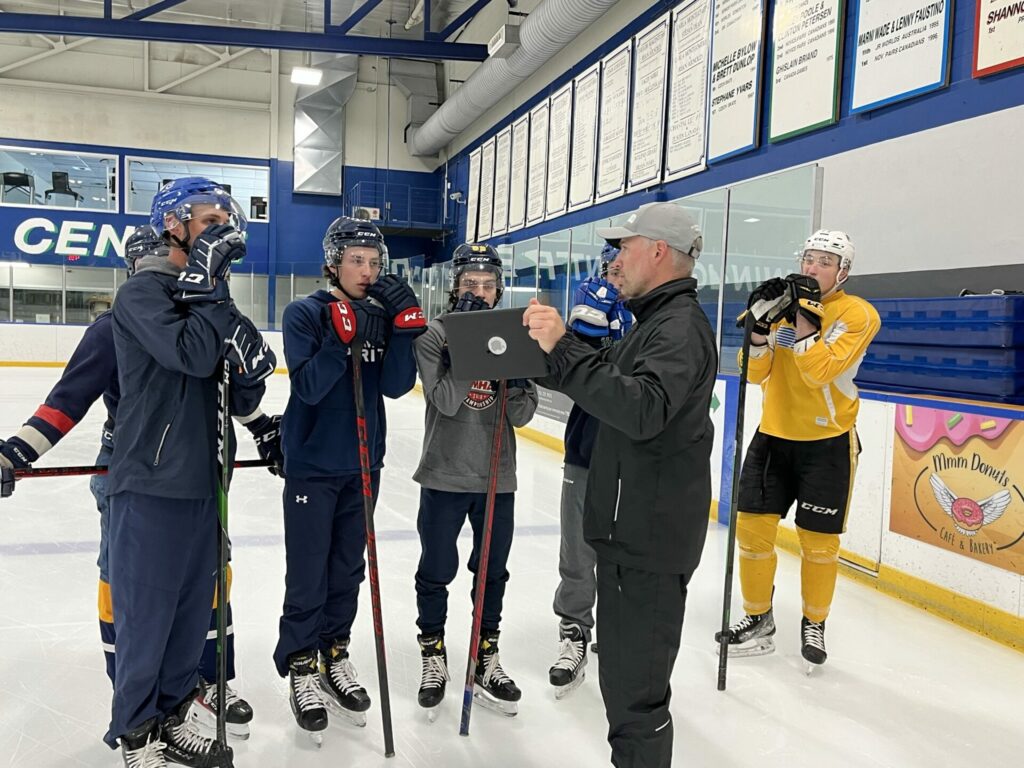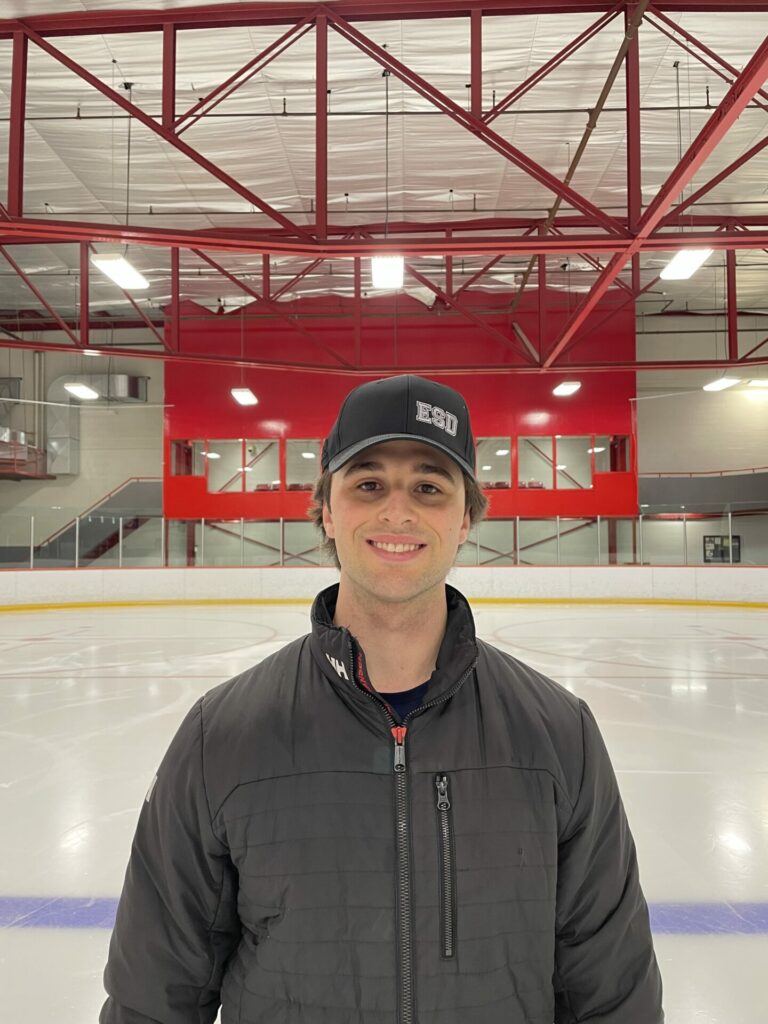 What People Are Saying
Paul is a highly skilled and highly recommended skating coach and instructor. You won't be disappointed!
Over the years we have participated in several hockey camps and skating clinics to help our hockey development. I can definitely say that nothing compares to the tangible results we gained from Paul's coaching. The difference was remarkable and elevated Payton's game to a much higher level. His speed, acceleration and agility all improved. Paul packages his experience in to a systematic approach that is enjoyable and well received by the player. I would highly recommend Paul to anyone who is serious about hockey development.
Paul is great at finding a way to connect with his students in a way that they will understand and be open to his teaching and skating techniques. Whether it be with a laugh or a hardcore message of what it takes to improve, he seems to always get his messaging across. My son has most definitely benefited from his years with Paul!
Paul was recommended to us by a local skate shop a few months ago. Paul managed to fit our son in his busy schedule and we couldn't be happier. Our son has gained valuable skills and techniques he otherwise wouldn't have gotten from local league hockey. Not only has our son gotten faster and sharper, he has also gained confidence on the ice. Paul's skill, knowledge, and training method are so valuable to anyone wishing to participate in his program. He has a gentle demeanor, and interacts great with his students. Our son is going on eleven and can't wait to continue his training with Paul once again. Thank you Paul.
Lucas has been training with Paul for the past couple of years and has commented on how the sessions have not only helped him get faster but the training and coaching that Paul provides has helped him break down his stride with the help of video review. Paul really cares about his students and even takes time out of his busy schedule to watch Lucas in game situations to make sure he is practicing what he has learned. I would recommend Paul to anyone who is looking to improve their speed and skill.