The most effective way to improve your skating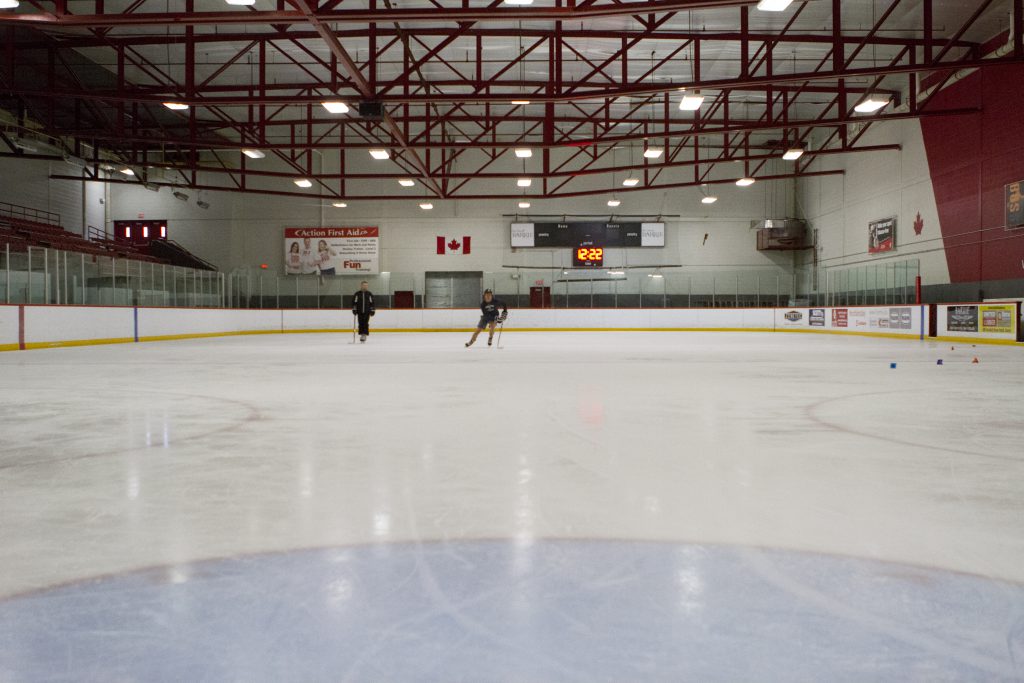 Private Ice
A controlled environment with no distractions is one of the key factors needed to break through old habits and build a solid foundation of proper skating habits that will then be applied to practice and game situations.
Personal Attention
With a private session all the work and instruction is customized for the skaters own unique needs.
Building good habits with careful skill and drill progressions allows the player not only to improve but maintain the improvement by ensuring the repetitions are done correctly.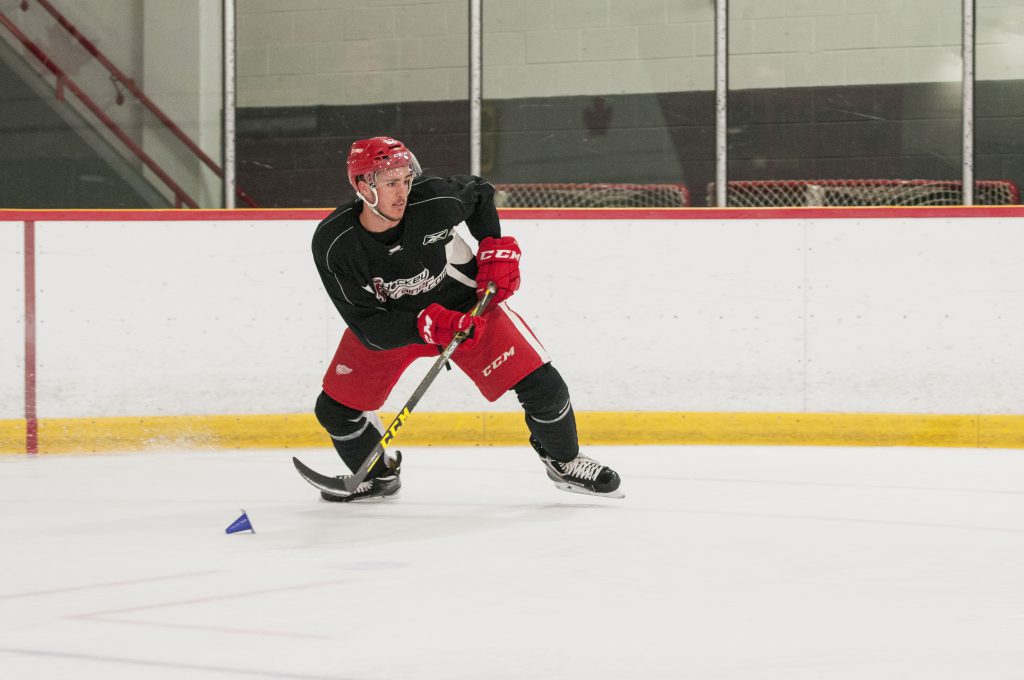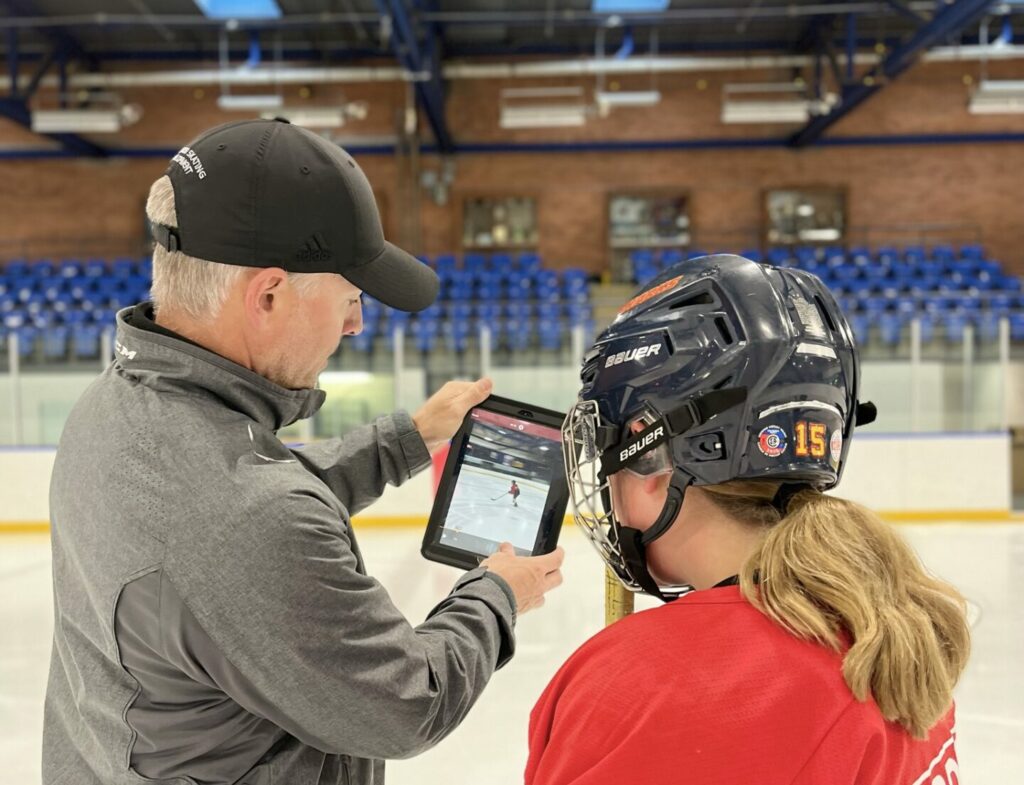 Video Feedback
Once a skater can put together the difference between how something feels versus how it actually looks great progress can be made.
All videos done on sessions are then emailed to the skater for home viewing and study to help bridge the gap between sessions and keep the skater thinking about the previous sessions work. See some examples here.
Session Information
All sessions instructed by Paul Matheson or Victor Polowy
Ice time is private, there will be no other skaters on the ice
All sessions will be at Allandale Recreation Centre or Holly Recreation Centre
Opportunities for puck handling to be combined with skating development if appropriate
Full equipment is optional but encouraged. Helmets, gloves, and sticks are mandatory
If putting together a group, keep the skater's levels as close as possible for maximum results, please also keep in mind the smaller the group the better for video analysis and personal attention
Times will be booked based on first come, first served, with last year's skaters getting first right of refusal for their previous year's times. After that priority will be given to skaters that wish to book consistent weekly times, followed by those that wish to book sessions one at a time or in smaller time frames.
Please keep in mind that I will do my best to accommodate specific time requests, but due to the limited ice available it is very difficult to accommodate everyone's specific requests.
Fall / Winter / Spring
Schedule
September 12th 2022 to April 7th 2023
Mondays: 7:30am-10:00am (HOLLY) 11:30am-3:30pm (ALLANDALE)
Tuesdays: 7:30am – 12:00pm (HOLLY)
Wednesdays: 7:30am-10:00am (HOLLY) 11:30am-3:30pm (ALLANDALE)
Thursdays: 7:45am-9:45am (HOLLY) 11:30am-3:30pm (ALLANDALE)
Please note that I am not able to rent ice evenings or weekends due to ice contract I rent ice through.
Pricing
30 Minute Option
One skater for 30 mins = $100+hst
Two – Three skaters for 30 mins = $120+hst(divided by players)
45 Minute Option
One skater for 45 mins = $150+hst
Two – Three skaters for 45 mins = $180+hst(divided by players)
60 Minute Option
One skater for one hour = $200+hst
Two – Three skaters for one hour = $240+hst(divided by players)
Summer
Schedule
July 3 2023 to Aug 18 2023, these sessions are open to players of any age and level
Mondays: 6:30am-9am 1:15pm-5pm
Tuesdays: 6:30am-9am 1:15pm-5pm
Wednesdays: 6:30am-9am 1:15pm-5pm
Thursdays: 6:30am-9am 1:15pm-5pm
Small group Jr/Pro Skates will be held Monday Thru Thursday in the afternoons. To qualify for these sessions players need to have played college, junior, or pro this past season, or be a AAA player of the 2008 birth year or older (AA for female players).
Please note that due to limited ice during the summer months this is all that is available to me
Pricing
30 Minute Option (players born 2009 and younger)
One skater for 30 mins = $160+hst
Two skaters for 30 mins = $80+hst/player
Three skaters for 30 mins = $60+hst/player
Four skaters for 30 mins = $50+hst/player
45 Minute Option (players born 2008 and older)
Six skaters for 45 minutes = $55/player+hst
Please note that the higher summer price is due to increased summer ice cost.
All prices include instruction and ice time.
Payment is due prior to July 3.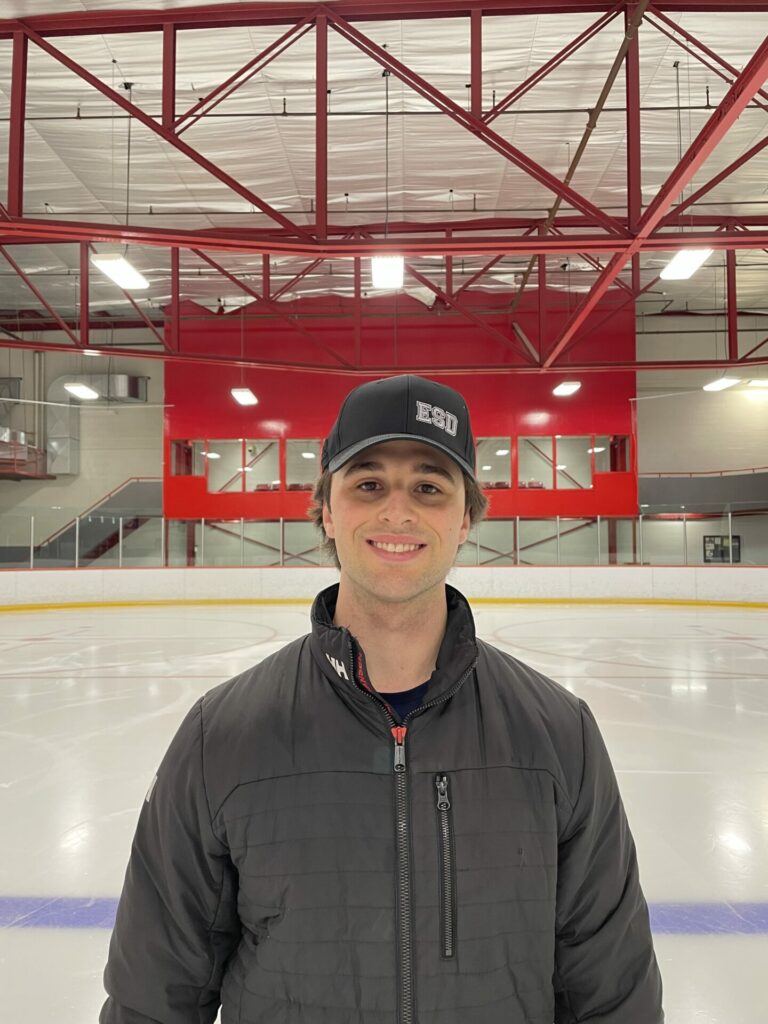 What People Are Saying
Paul is a highly skilled and highly recommended skating coach and instructor. You won't be disappointed!
Over the years we have participated in several hockey camps and skating clinics to help our hockey development. I can definitely say that nothing compares to the tangible results we gained from Paul's coaching. The difference was remarkable and elevated Payton's game to a much higher level. His speed, acceleration and agility all improved. Paul packages his experience in to a systematic approach that is enjoyable and well received by the player. I would highly recommend Paul to anyone who is serious about hockey development.
Paul is great at finding a way to connect with his students in a way that they will understand and be open to his teaching and skating techniques. Whether it be with a laugh or a hardcore message of what it takes to improve, he seems to always get his messaging across. My son has most definitely benefited from his years with Paul!
Paul was recommended to us by a local skate shop a few months ago. Paul managed to fit our son in his busy schedule and we couldn't be happier. Our son has gained valuable skills and techniques he otherwise wouldn't have gotten from local league hockey. Not only has our son gotten faster and sharper, he has also gained confidence on the ice. Paul's skill, knowledge, and training method are so valuable to anyone wishing to participate in his program. He has a gentle demeanor, and interacts great with his students. Our son is going on eleven and can't wait to continue his training with Paul once again. Thank you Paul.
Lucas has been training with Paul for the past couple of years and has commented on how the sessions have not only helped him get faster but the training and coaching that Paul provides has helped him break down his stride with the help of video review. Paul really cares about his students and even takes time out of his busy schedule to watch Lucas in game situations to make sure he is practicing what he has learned. I would recommend Paul to anyone who is looking to improve their speed and skill.